Boom Log Music is located in the creative heart of the beautiful Pacific Northwest. We currently administer copyrights for the following music. Please contact us for licensing information. All tracks are available at the usual locations, and can be heard on Spotify:
New release: Put Down The Gun
Put Down the Gun is now available. We hope this music video will stimulate much needed conversation and change. All royalties and other proceeds form PDTG go to non-profits working to end gun violence against children.
If you or your organization would like a high quality, uncompressed version, please contact us.
Nap Time: peaceful piano for a busy world - Greg Thelen Classical/New Age - 2018
Square Pegs - Greg Thelen Eclectic Mix - 2014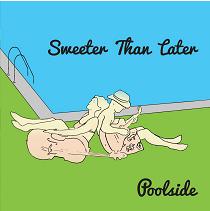 Poolside - Sweeter Than Later Kendra Carpenter & Greg Thelen Americana/Pop - 2011
Swaha! - Kendra Carpenter Meditation/Sound Healing - 2011
Enough Thunder - Greg Thelen Americana - 2007
Sheet music booklet -- 40 pages Nap Time: peaceful piano for a busy world - Relaxing intermediate level solo piano music. 17 separate pieces that can be played as a Song Cycle, duration about 45 minutes -2018